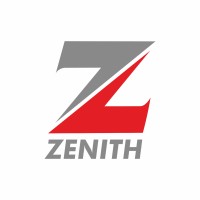 Apply for Zenith Bank Recruitment 2022, Careers & Job Vacancies on the Zenth Bank Career portal. Find Zenith Bank Jobs in Nigeria today for graduates before deadline. Scroll down to see more about Zenith Bank Jobs Recruitment, Zenith Bank Recruitment process and Application deadline.
ABOUT ZENITH BANK RECRUITMENT 2022
Zenith Bank Plc – We are a global financial services provider with presence in Nigeria, the United Kingdom, Ghana, Sierra Leone and Gambia. Operating from our head office in Lagos, Nigeria, we have a network of over 500 branches and business offices in prime commercial centres in all the states of the Federation and the Federal Capital Territory (FCT), Nigeria as well as representative offices in South Africa and China.
Job Requirements, Desired Skills and Experience
Bachelor's Degree in Electrical Engineering or any other relevant field.
Minimum of 6 years experience.
A proven track record in a similar service or automation engineering role.
Basic knowledge of network communications and diagnostics, IP based systems, and software integration.
Working knowledge of Instrumentation communication.
Ability to investigate problems and identify solutions.
Aged 30 – 37 years.
Salary
N250,000 – N300,000 Monthly.
Application Closing Date
1st March, 2022.
How to Apply for Zenith Bank Recruitment
Interested and qualified candidates should send their CV to: valentina.ebo@zenithbank.com using the Job Title as the subject of the mail.