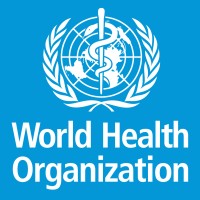 Apply for World Health Organization (WHO) Recruitment 2022 as WHO career portal opens for graduates. Find WHO Jobs in Nigeria 2022. Scroll down to see more about WHO, WHO Recruitment Process and Jobs application deadline.
ABOUT WORLD HEALTH ORGANIZATION (WHO)
World Health Organization (WHO) is the directing and coordinating authority for health within the United Nations system. It is responsible for providing leadership on global health matters, shaping the health research agenda, setting norms and standards, articulating evidence-based policy options, providing technical support to countries and monitoring and assessing health trends.
World Health Organization (WHO) Recruitment 2022 Positions:
1.) Procurement and Travel Specialist
Location: Abuja
Deadline: 30th May, 2022
Click Here To View Details
2.) Consultant – Nigeria Supply Chain Policy for Pharmaceuticals
Location: Abuja
Deadline: 23rd May, 2022
Click Here To View Details
How to Apply for World Health Organization (WHO) Recruitment 2022
Interested and qualified candidates should follow the 'click here to view details' link beneath each position
OLDER WHO JOBS IN NIGERIA 2022
1.) Health Operations Officer
Location: Abuja
Salary: USD 75,602 / Annum
Deadline: 12th May, 2022
Click Here To View Details
2.) Field Security Officer
Location: Abuja
Salary: USD 62,692 / Annum
Deadline: 12th May, 2022.
Click Here To View Details
3.) Country Preparedness & IHR (CPI) Officer
Location: Abuja
Salary: USD 75,602 / Annum
Deadline: 9th May, 2022
Click Here To View Details
4.) Infectious Hazard Management (IHM) Officer
Location: Abuja
Salary: USD 75,602 / Annum
Deadline: 6th May, 2022.
Click Here To View Details
5.) Consultant – Study of the Health Co-benefits of Climate Mitigation in Nigeria through Transitioning to Clean Fuels and Technologies for Residential Use
Location: Abuja
Deadline: 30th April, 2022
Click Here To View Details
6.) Shipment Officer – NOA
Location: Abuja
Deadline: 23rd December, 2021.
Click Here To View Details
7.) Polio Outbreak Response Coordinator
Location: Abuja
Salary: USD 75,602 / Annum
Deadline: 4th May, 2022.
Click Here To View Details
8.) Monitoring & Evaluation Officer
Location: Abuja
Salary: USD 75,602 / Annum
Deadline: 9th May, 2022.
Click Here To View Details
9.) Surveillance Officer
Location: Abuja
Salary: USD 75,602 / Annum
Deadline: 4th May, 2022.
Click Here To View Details
10.) Field Coordinator
Location: Abuja
Salary: USD 90,664 / Annum
Deadline: 9th May, 2022.
Click Here To View Details
11.) WHE Team Lead
Location: Abuja
Salary: USD 90,664 / Annum
Deadline: 9th May, 2022.
Click Here To View Details
12.) ICT Officer – NOA
Location: Abuja
Deadline: 22nd December, 2021.
Click Here To View Details
13.) Travel and Protocol Officer – NOA
Location: Abuja
Deadline: 22nd December, 2021.
Click Here To View Details
14.) Radio Operator – GS4
Location: Abuja
Deadline: 22nd December, 2021.
Click Here To View Details
15.) ICT Assistant
Location: Abuja
Deadline: 22nd December, 2021.
Click Here To View Details
16.) Administrative Assistant
Location: Abuja
Deadline: 27th December, 2021.
Click Here To View Details