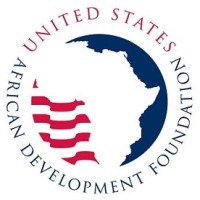 Apply For USADF/Ekiti Govt Agriculture Grant – (US$50,000 – US$250,000) | https://usadf.gov/apply
Apply For USADF/Ekiti Govt Agriculture Grant (US$50,000 – US$250,000) – Are you looking for Grants in Nigeria for Agriculture? USADF grant Nigeria is available and ongoing in Ekiti state Nigeria.
The Ekiti State Government (EKSG) and the U.S. African Development Foundation (USADF) invite proposals from African cooperatives, producer groups, and businesses for grant financing and local support for creative solutions that expand their own capacity to boost earnings, create jobs, raise farmer incomes, and achieve sustainable market-based growth.
The adoption of innovative approaches to agricultural and economic development, including but not limited to digitization, information technology, and agricultural solutions using renewable energy, will be accepted from registered agricultural cooperatives, producer groups, and agricultural processors in Ekiti State working directly in the (rice and cassava value chain sector(s)).
Award Range: US$50,000-US$250,000
USADF/Ekiti Government Agriculture Grant 2022 Requirements/Eligibility?
1) The organization must prove that it has successfully collaborated for at least a year, has at least 100 active members or suppliers, and is able to use grant funds efficiently.
2) The ownership and management must concur on the issue to be resolved and be dedicated to helping the local community.
3) To demonstrate its ability to account for USADF funds, the organization must have basic functional management and financial controls in place for at least two years.
4) All organizations must be wholly owned and operated by Africans.
How to Write USADF/Ekiti Govt Agriculture Grant Successful Proposals:
a. Possess a well-defined market opportunity to boost sales and thus incomes.
b. Have a detailed plan for how they will increase sales and profits over the next 24 years.
c. Be able to contribute significantly to the project financially or in-kind.
d. Be able to positively influence hundreds of people and members of the community.
e. Be able to determine a course for expansion after the USADF grant expires.
f. Applications that use creative approaches to utilize cutting-edge techniques and technologies, such as complementary finance and information technology, will receive special consideration.
g. Female-owned businesses and applications that support youth will also receive special consideration.
Ekiti Agriculture Grant Application Deadline
Application Closing Date for the Ekiti State Agriculture loan is  31st July 2022. All interested applicants are advised to apply before deadline.
How to apply for USADF/Ekiti Govt Grant:
Interested Applicants should Download the application form here and submit to: [email protected] by July 31, 2022.
For further Enquiries, go to the usadf application Portal