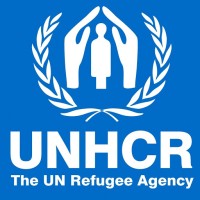 Apply for the latest UNHCR Recruitment 2022, UNHCR  Careers & Job Vacancies as UNHCR  Job portal opens. Find UNHCR Jobs in Nigeria before deadline available for graduates in Nigeria who want to occupy UN Refugee Agency Job Vacancies. Scroll down to see more about United Nations High Commissioner for Refugees Recruitment, UNHCR Recruitment Process and UNHCR online application deadline.
ABOUT UNITED NATIONS HIGH COMMISSIONER FOR REFUGEES RECRUITMENT
United Nations High Commissioner for Refugees (UNHCR) was created in 1950, during the aftermath of the Second World War, to help millions of Europeans who had fled or lost their homes. We had three years to complete our work and then disband. Today, over 65 years later, our organization is still hard at work, protecting and assisting refugees around the world.
Latest UNHCR Recruitment Positions 2022
1.) Assistant Protection Officer
Location: Benue
Deadline: 28th March, 2022
Click Here To View Details
2.) Community-Based Protection Associate
Location: Yobe
Deadline: 24th March, 2022
Click Here To View Details
3.) Assistant PSP IG Officer
Location: Lagos
Deadline: 22nd March, 2022.
Click Here To View Details
How to Apply for UNHCR Recruitment 2022
Interested and qualified candidates should follow the 'click here to view details' link beneath each position
OLDER UNHCR JOBS IN NIGERIA
1.) Driver (ECHO South South and Irish North west projects)
Location: Taraba
Deadline: 13th March, 2022.
Click Here To View Details
2.) Associate Information Management Officer
Location: Abuja
Deadline: 13th March, 2022
Click Here To View Details
3.) Registration Assistant
Location: Cross River
Deadline: 9th March, 2022
Click Here To View Details