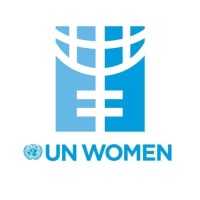 Apply for UN Women Recruitment 2022 | UN Women Jobs 2022 as UN Women Career portal opens today. Find UN Women Jobs in Nigeria available for graduates who want to occupy UN Women Nigeria Job Vacancies.
Scroll down to see more about UN Women, UN Women Recruitment Process, Salaries and deadline for US Embassy Jobs Lagos.
ABOUT UN WOMEN
UN Women – In July 2010, the United nations General Assembly created UN Women, the United Nations Entity for Gender Equality and the Empowerment of Women. The creation of UN Women came about as part of the UN reform agenda, bringing together resources and mandates for greater impact.
It merges and builds on the important work of four previously distinct parts of the UN system (DAW, OSAGI, INSTRAW and UNIFEM), which focused exclusively on gender equality and women's empowerment.
Ongoing UN Women Recruitment 2022 Position:
1.) Facilitator for a Capacity Development Workshop on Enhancing Marketing Capacities of Women Entrepreneurs
Location: Abuja
Deadline: 10th June, 2022
Click Here To View Details
2.) Programme Officer – Legislation and Institutional Strengthening
Location: Abuja
Deadline: 3rd June, 2022
Click Here To View Details
How Can I Apply For UN Women Recruitment 2022?
Interested and qualified candidates should follow the 'click here to view details' link beneath each position
OLDER UN WOMEN JOBS IN NIGERIA
1.) Programme Associate
Location: Abuja
Deadline: 25th May, 2022
Click Here To View Details
2.) Project Technical and Coordination Specialist, Women Political Empowerment
Location: Abuja
Deadline: 3rd April, 2022
Click Here To View Details
3.) Knowledge Management and Communications Associate
Location: Abuja
Deadline: 25th March, 2022
Click Here To View Details
4.) Project Officer, Women's Political Empowerment (WPE) – Abuja
Deadline: 17th January, 2022.
Click Here To View Details
5.) National Programme Officer, Women, Peace and Security (WPS)
Location: Abuja
Deadline: 7th January, 2022.
Click Here To View Details
6.) Technical Expert, Women Political Leadership / Federal House of Representatives
Location: Abuja
Deadline: 10th January, 2022.
Click Here To View Details
7.) National Programme Officer, Women, Peace and Security(WPS) – Field Implementation
Location: Borno
Deadline: 7th January, 2022.
Click Here To View Details
8.) Project Officer, Women's Political Empowerment (WPE) – Borno
Location: Borno
Deadline: 7th January, 2022.
Click Here To View Details
9.) Program Finance Associate, Women's Political Empowerment (WPE)
Location: Abuja
Deadline: 7th January, 2022.
Click Here To View Details
10.) Driver
Location: Abuja
Deadline: 18th February, 2022.
Click Here To View Details