Apply for Salpha Energy Recruitment 2022, Careers & Job Vacancies as Salpha Energy Career portal opens. Find Salpha Energy Jobs in Nigeria today before deadline. Scroll down to see more about Salpha Energy, Salpha Energy Recruitment process and Application deadline.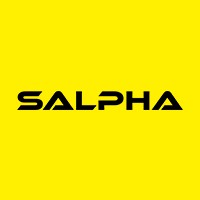 ABOUT SALPHA ENERGY
Salpha Energy is a social, for-profit business that designs, distributes, solar-powered home energy products, with an underserved population in mind: the 1.3 billion global consumers for whom the old-fashioned electrical grid is either unavailable or too expensive.
Ongoing Salpha Energy Recruitment 2022 (4 Positions)
Application Closing Date
Not Specified.
Salpha Energy Nigeria Recruitment Requirements:
The qualification for this offer is based on the job they are recruiting for. Please Follow the 'click here to view details' link beneath each position to view the requirements for Salpha Energy Recruitment in Nigeria. Also note that you must meet the general requirements for Salpha Energy Jobs which are:
Must have a bachelor's or Master's Degree, Diploma or equivalent qualification from a polytechnic or technical university), SSCE, OND or NCE
Good English skills (written and oral)
Teamwork, flexibility.
Salpha Energy Recruitment Process
Salpha Energy Recruitment process is classified into 5 steps and they include:
Step 1. Apply Online via the Salpha Energy Careers Portal
Step 2. Application Review by HR
Step 3. Application Review by department
Step 4. Interview
Step 5. Acceptance or Rejection
How to Apply for Salpha Energy Recruitment 2022
Interested and qualified candidates should follow the 'click here to view details' link beneath each position or follow the steps below:
Visit the official Salpha Energy recruitment portal via www.salphaenergy.com
Click on the available Salpha Energy Vacancies
Choose a position that suits you best
Read and follow the instructions carefully
Provide all the necessary information
Provide your curriculum vitae (CV)
Submit your application form
Make sure you fill the form correctly and upload required documents on the Salpha Energy Recruitment portal. Only shortlisted candidates will be contacted via email.
OLDER SALPHA ENERGY JOBS IN NIGERIA
1.) Graphic Designer (Part Time)
Location: Lagos
Deadline: Not Specified.
Click Here To View Details
2.) General Manager – Engineering
Location: Lagos
Deadline: 7th July, 2022.
Click Here To View Details
3.) Merchandiser
Location: Lagos
Deadline: Not Specified.
Click Here To View Details
4.) Photographer
Location: Lagos
Salary: N150,000 monthly.
Deadline: 31st May, 2022.
Click Here To View Details
5.) Cashier
Location:  Kano
Deadline: 31st May, 2022.
Click Here To View Details
6.) Sales Officer (Ogun)
Deadline: 31st May, 2022.
Click Here To View Details
5.) Cashier
Location: Lagos
Deadline: 30th April, 2022.
Click Here To View Details
6.) Sales Manager (Oyo)
Deadline: 30th April, 2022.
Click Here To View Details
7.) Sales Manager (Lagos)
Deadline: 30th April, 2022.
Click Here To View Details
8.) Driver
Location: Oyo
Deadline: 30th April, 2022.
Click Here To View Details
9.) Logistics / Warehouse Officer
Location: Lagos
Click Here To View Details
10.) Human Resource / Administrative Officer
Location: Lagos
Deadline: 30th March, 2022.
Click Here To View Details
11.) Sales Officer
Location: Lagos
Deadline: Not Specified.
Click Here To View Details
12.) Sales Officer
Salary: N45,000 – N50,000 Monthly.
Location: Akwa Ibom
Deadline: Not Specified.
Click Here To View Details
For more enquiries on Salpha Energy Recruitment 2022, Please use the comment section below