Apply for the latest Plan International Recruitment 2022, Careers & Job Vacancies as Plan International Vacancies 2022 portal opens. Find Plan International Jobs in Nigeria before deadline for graduates in Nigeria who want to occupy Plan International Vacancies 2022. Scroll down to see more about Plan International Jobs in Nigeria, Plan International Recruitment Process and job application deadline for Plan International Jobs in Maiduguri.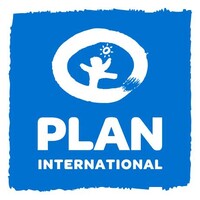 ABOUT PLAN INTERNATIONAL
Plan International is an independent development and humanitarian non-profit organisation that advances children's rights and equality for girls. We support children's rights from birth until they reach adulthood, and enable children to prepare for – and respond to – crises and adversity. We believe in the power and potential of every child, but know this is often suppressed by poverty, violence, exclusion and discrimination. Please read all requirements and procedures apply for Plan International Vacancies in Nigeria 2022.
1.) Finance Officer – Budgeting and Reporting
Location: Borno
Deadline: 27th May, 2022.
Click Here To View Details
2.) Child Protection Field Officer
Location: Nigeria
Deadline: 20th May, 2022.
Click Here To View Details
3.) Gender in Emergencies Technical Lead (Maternity Cover)
Location: Nigeria
Deadline: 18th May, 2022.
Click Here To View Details
4.) Mental Health and Psychosocial Support Specialist (MHPSS) – Ukraine Refugee Crisis Response
Location: Nigeria (Flexible)
Deadline: 18th May, 2022.
Click Here To View Details
5.) Functional Training Specialist – Projects
Location: Nigeria (Flexible)
Deadline: 19th May, 2022.
Click Here To View Details
How to Apply for Plan International Recruitment 2022
To apply via Plan International Recruitment Portal 2022, interested and qualified candidates should follow the 'click here to view details' link beneath each position or follow the steps below:
Visit the official Plan International recruitment portal via plan-international.org jobs
Click on the available Plan International Vacancies 2022
Choose a position that suits you best
Read and follow the instructions carefully
Provide all the necessary information
Provide your curriculum vitae (CV)
Submit your application form
OLDER PLAN INTERNATIONAL JOBS IN NIGERIA
1.) Consultant – Production of Animation Videos on the KCC (Kotex) Menstrual Hygiene Management Project in Bauchi State
Location: Bauchi
Deadline: 13th May, 2022.
Click Here To View Details
2.) Senior Health (SRH and MHPSS) Coordinator
Location: Abuja
Deadline: 15th May, 2022.
Click Here To View Details
3.) Senior Gender Equality and Social Inclusion Manager
Location: Abuja
Deadline: 15th May, 2022.
Click Here To View Details
4.) Policy and Advocacy Specialist – Ukraine Refugee Crisis Response
Location: Nigeria (Flexible)
Deadline: 15th May, 2022.
Click Here To View Details
5.) Grants Officer – ASPIRE
Location: Sokoto
Deadline: 14th May, 2022.
Click Here To View Details
6.) Early Childhood Development Hub Network Coordinator
Location: Nigeria (Flexible)
Deadline: 15th May, 2022.
Click Here To View Details
7.) Driver
Location: Niger
Deadline: 5th May, 2022.
Click Here To View Details
8.) Country Admin & Logistics Manager
Location: Abuja
Deadline: 5th May, 2022.
Click Here To View Details
9.) Supply Chain Systems Specialist
Location: Global
Deadline: 9th May, 2022.
Click Here To View Details
10.) Translation Services Manager
Location: Nigeria
Deadline: 24th April, 2022.
Click Here To View Details
11.) Roving Child Protection in Emergencies Specialist – Ukraine Response
Location: Nigeria
Deadline: 18th April, 2022.
Click Here To View Details
12.) Roving Education in Emergencies Specialist – Ukraine Response
Location: Nigeria
Deadline: 18th April, 2022.
Click Here To View Details
13.) Urban Humanitarian Specialist – Ukraine Refugee Crisis Response
Location: Nigeria
Deadline: 17th April, 2022.
Click Here To View Details
14.) Partnerships Manager – Ukraine Refugee Crisis
Location: Nigeria
Deadline: 17th April, 2022.
Click Here To View Details
15.) Systems Project Manager – Ukraine Refugee Crisis Response
Location: Nigeria
Deadline: 13th April, 2022.
Click Here To View Details
16.) Business Development Manager – Ukraine Refugee Crisis Response
Location: Niger
Deadline: 13th April, 2022.
Click Here To View Details
17.) Consultant to Conduct Endline Evaluation: GAC-IHA Protection and SRHR Response in Conflict affected Borno State in North East Nigeria
Location: Borno
Deadline: 13th April, 2022.
Click Here To View Details
18.) Sexual and Reproductive Health Rights Specialist, Poland – Ukraine Refugee Crisis Response
Location: Nigeria
Deadline: 14th April, 2022.
Click Here To View Details
19.) Monitoring and Evaluation Coordinator
Location: Borno
Deadline: 14th April, 2022.
Click Here To View Details