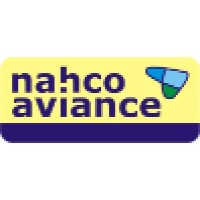 NAHCO Aviance Recruitment 2022, Job Application Portal | www.nahcoaviance.com
Apply for the latest NAHCO Aviance Recruitment 2022, Careers & Job Vacancies as NAHCO Career portal opens today. Find Nigerian Aviation Handling Company Jobs Recruitment today before deadline. Scroll down to see more about NAHCO Recruitment, NAHCO Recruitment Process and NAHCO Job Vacancy application deadline – https://www.nahcoaviance.com/career/
ABOUT NIGERIAN AVIATION HANDLING COMPANY (NAHCO)
Established in 1979, the Nigerian Aviation Handling Company (NAHCO Aviance) provides aviation cargo, aircraft handling, passenger facilitation, crew transportation, refuelling and aviation training services from its base at Murtala Muhammed International Airport. NAHCO Aviance serves over35 airlines throughout seven airports across Nigeria, handling approximately 70% of domestic and foreign airlines operating into the country.
In 2005, NAHCO Aviance was privatised and listed on the Nigerian Stock Exchange in 2006. Air France and Lufthansa both have acquired stakes in the company.
Latest NAHCO Aviance Recruitment 2022 Positions:
Recruitment for Nahco Aviance Vacancies is ongoing . We will update this page as soon as there is a new job opening at Nahco Aviance.
1.) EXTERNAL VACANCY–OPERATIONS ASSISTANT
Location: ABUJA, KANO, ENUGU AND PORT HARCOURT STATIONS)
Employment Type: Full-time
Deadline: Friday, 9th September, 2022.
Click Here To View Details

2.) INTERNAL/EXTERNAL VACANCY –EQUIPMENT OPERATIVE
Location: (LAGOS, ABUJA, KANO, PORT HARCOURT AND ENUGU STATIONS)
Deadline: Friday, 9th September, 2022.
Click Here To View Details
We advice you to always check this page for latest Nahco recruitment positions. Scroll down to see the requirements and how to apply for jobs via the NAHCO Career portal.
NAHCO Recruitment 2022 Qualifications & Requirements
To apply for nahco aviance recruitment 2022 via the Nahco Careers portal, interested applicants must first meet the requirements listed below:
• SSCE/NCE/OND/HND/BSc
• Excellent computer skill.
• Excellent communication skills (Oral and written).
• Ability to work under pressure.
NAHCO Recruitment Process
NAHCO Aviance Recruitment process is classified into 5 steps and they include:
Step 1. Apply Online via the Nahco Recruitment Portal
Step 2. Application Review by HR
Step 3. Application Review by department
Step 4. Interview
Step 5. Acceptance or Rejection
How to Apply for NAHCO Aviance Recruitment 2022
Interested and qualified candidates should follow the 'click here to view details' link beneath each position or follow the steps below:
Visit the official  Nahco recruitment portal via www.nahcoaviance.com
Click on the available Nahco Aviance Vacancies
Choose a position that suits you best
Read and follow the instructions carefully
Provide all the necessary information
Provide your curriculum vitae (CV)
Submit your application form
Application Closing date for NAHCO Recruitment
The deadline for NAHCO jobs recruitment can be found beneath each listed positions or by following the 'click here to view details' link beneath each position
NAHCO Offices in Nigeria
Lagos
Abuja
Enugu
Kano
Kaduna
Port Harcourt
Uyo
Owerri
Yola
Maiduguri
Gombe
Kebbi
Akure
OLDER NIGERIAN AVIATION HANDLING COMPANY JOBS RECRUITMENT
1.) Graduate Trainee
Location: Lagos
Employment Type: Full-time
Click Here To View Details

2.) INTERNAL/EXTERNAL VACANCY –SYSTEM AUDITOR
Location: Lagos
Deadline: Friday, 3rd June, 2022
Click Here To View Details
3.) Computer Technician
Location: Lagos
Salary: N20,000 – N50,000 Monthly.
Click Here To View Details
4.) Secretary
Location: Lagos
Salary: N10,000 – N20,000 Monthly.
Click Here To View Details
5.) Finance Officer
Location: Lagos
Deadline: 18th February, 2022.
Click Here To View Details
6.) Business Manager
Location: Lagos
Salary: N50,000 – N100,000 / month.
Deadline: 28th February, 2022.
Click Here To View Details
7.) Social Media Manager
Location: Lagos
Salary: N10,000 – N20,000 monthly.
Deadline: 28th February, 2022.
Click Here To View Details
8.) Documentation Officer
Location: Lagos
Deadline: 18th February, 2022.
Click Here To View Details
9.) Air Operations Officer
Location: Lagos
Deadline: 18th February, 2022.
Click Here To View Details
10.) Sea Operations Officer
Location: Lagos
Deadline: 18th February, 2022.
Click Here To View Details
11.) Personal Assistant
Location: Ikeja, Lagos
Employment Type: Full-time
For enquiries on Nahco Recruitment 2022, please use the comment section below