Microsoft Excel Online Course 2022 for N2500 (80% Discount Applied)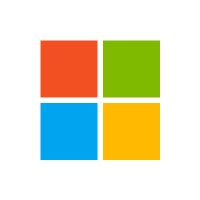 In todays article we will discuss about Microsoft Excel Online Course 2022. For N2500, you can take an online course in Microsoft Excel (80 percent Discount Applied). Excel is a great way to brush up on your skills.
We're happy to recommend this Microsoft Excel online course to help you improve your data reporting skills. Microsoft Excel is unquestionably a necessary skill for any professional, businessperson, entrepreneur, or freelancer. It becomes as important as anything else if you are a career professional.
Having a Microsoft Excel course and skill listed on your resume/CV may be all you need to get that dream job. Employers seek qualified candidates, and almost all businesses use Microsoft Excel, which you will almost certainly need regardless of your profession. Our Microsoft Excel online course is one of the most comprehensive Excel courses available on the internet. Take this course on DoviLearn right now to get a huge discount and a fantastic learning experience.
Microsoft Excel Online Course 2022 Benefits:
Total of 8 Hours of Video lessons
Enrol now and get instant access to the course
Downloadable Exercise Files Available (free perks)
Beginner to Advanced Course (Anyone can enrol)
1 Year Access (You can retake it as many times as you wish)
Free Certificate of Completion.
You will earn a Certificate of Completion that can be verified online on our e-verification portal.
How to Apply for Microsoft Excel Online Course 2022 for N2500
Claim our huge discount today and cling to this course offer for N2500 (No longer N15, 000). This will be available for a limited time. Act fast now and act right!

Click HERE to access the Excel course

Click HERE to access other courses on DoviLearn