Apply for Mercy Corps Recruitment 2022, Careers & Job Vacancies. Find Mercy Corps Jobs in Nigeria before deadline via Mercy Corps Nigeria Career Portal. Scroll down to see more about Mercy Corps, Mercy Corps Recruitment Process and deadline.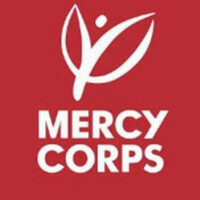 ABOUT MERCY CORPS
Mercy Corps is a leading global organization powered by the belief that a better world is possible. In disaster, in hardship, in more than 40 countries around the world, we partner to put bold solutions into action – helping people triumph over adversity and build stronger communities from within, now, and for the future.
Ongoing Mercy Corps Recruitment 2022 Position
Application Closing Date
25th May, 2022.
How to Apply for Mercy Corps Recruitment 2022
Interested and qualified candidates should follow the 'click here to view details' link beneath each position
OLDER MERCY CORPS JOBS IN NIGERIA
1.) Local Consultant
Locations: Abuja (FCT), Benue, Kaduna, Kano, Kogi and Plateau
Deadline: 16th May, 2022.
Click Here To View Details
2.) Consultant – Social Protection Policy Implementation Plan
Location: Yobe
Deadline: 16th May, 2022.
Click Here To View Details
3.) Finance Archivist
Location: Abuja
Deadline: 13th May, 2022.
Click Here To View Details
4.) Program Manager (GIRL-H)
Location: Lagos
Deadline: 9th May, 2022.
Click Here To View Details
5.) Program Officer (GIRL-H) – Lagos
Deadline: 2nd May, 2022.
Click Here To View Details
6.) Program Officer (GIRL-H) – Kano
Location: Borno
Deadline: 2nd May, 2022.
Click Here To View Details
7.) Monitoring and Evaluation Officer (GIRL-H)
Location: Kano
Deadline: 2nd May, 2022.
Click Here To View Details
8.) Program Officer – Agriculture / Livestock
Location: Borno
Slots: 2 Openings
Deadline: 11th March, 2022.
Click Here To View Details
9.) Senior Program Officer – Agriculture
Location: Borno
Deadline: 11th March, 2022.
Click Here To View Details
10.) Program Officer – Nutrition
Location: Borno
Slots: 2 Openings
Deadline: 11th March, 2022.
Click Here To View Details