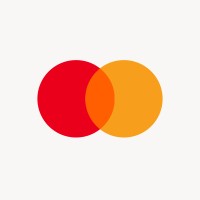 Mastercard scholarship For African students 2022 (Tuition Free)
Apply for Mastercard scholarship For African students 2022 – A tuition free scholarship scheme of the Mastercard Foundation Scholars Programme for young African graduates who want to make a difference in the world. We are here to guide you on how to apply for Mastercard African Students Scholarship 2022.
We will also provide you details of the Mastercard Scholarship Application Deadline and requirements. To apply Mastercard Scholarship for African students ensure you read through carefully.
ABOUT MASTERCARD FOUNDATION SCHOLARS PROGRAMME
The Mastercard Foundation collaborates with forward-thinking organizations to help young people in Africa and Indigenous communities in Canada find meaningful work.
The Mastercard Foundation Scholars Programme is the continent's largest scholarship program. It assists talented and diverse young people, particularly young women, in taking leadership roles, pursuing their goals, and enriching their communities.
Many students have benefited from the program, including Nigerian Solace Ojotule, who is currently studying in the United Kingdom. She used her personal experiences as motivation to found She Rise Africa, a non-profit organization dedicated to combating gender inequality.
How Mastercard Scholarship coverage can help you study for free
Here's what you need to know about the Mastercard Scholarship program if you're interested in applying:
The program allows students to study for free.
Tuition fees, housing, books, mentoring, counseling, leadership development, and, if necessary, a return air ticket to their country of origin are all covered by the Mastercard Foundation Scholars Program.
Please keep in mind that the amount you will receive varies depending on the partner institution. For a list of Scholars, go to the Mastercard Foundation's Scholars Program page.
Mastercard Scholarship 2022 Eligibility requirements
When applying for undergraduate programs, applicants must be 29 years old or younger, while graduate degree applicants must be 35 years old or younger.
Students must have a strong academic record and have demonstrated a desire to make a positive difference in the lives of others.
For more information on eligibility requirements, click here.
How To Apply for Mastercard Foundation Scholarship 2022?
Mastercard's Foundation Scholars Program is carried out in collaboration with universities and non-governmental organizations.
Each partner institution has its own set of eligibility requirements, so read the application requirements for the institution to which you're applying to learn more about the specific eligibility criteria, requirements, deadlines, and other instructions.
More information is available on the Mastercard Foundation's website.
Mastercard African Students Scholarship Application deadline
The deadline for applications varies depending on the terms set by each Mastercard Foundation partner.