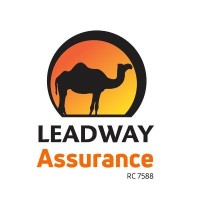 Apply for Leadway Assurance Recruitment, Careers & Job Vacancies on Leadway Career portal. Find Leadway Insurance Jobs Recruitment before deadline available for graduates in Nigeria who want to occupy Leadway insurance Job Vacancies. Scroll down to see more about Leadway Assurance Jobs in Nigeria, Leadway Assurance Recruitment Process, Leadway Insurance Company Salary for graduates and job application deadline.
ABOUT LEADWAY ASSURANCE COMPANY RECRUITMENT
Leadway Assurance Company Limited was founded in 1970. Sir (Dr.) Hassan O. Odukale, (KJW, D.Sc., FCIIN).It has a chequered history of being a company with close attention to relationships, having started operations as a direct motor insurance company. Soon the relationship developed to a stage where it has established a deep relationship with the brokers' network in Nigeria, enjoying 80% of its current business from this source.
1.) Financial Reporting Analyst
Location: Lagos
Click Here To View Details
2.) Project Manager (Finance)
Location: Lagos
Click Here To View Details
3.) Senior Financial Reporting Analyst
Location: Lagos
Click Here To View Details
4.) Financial Advisor
Location: Lagos
Click Here To View Details
How to Apply for Leadway Assurance Recruitment 2022
Interested and qualified candidates should follow the 'click here to view details' link beneath each position
OLDER LEADWAY INSURANCE JOBS RECRUITMENT
1.) Sales Executive / Customer Relationship Manager
Location: Lagos
Salary: N85,000 – N110,000 Monthly.
Deadline: 26th July, 2022.
Click Here To View Details
2.) Financial Advisor / Sales Business Executive
Location: Lagos
Salary: N85,000 – N110,000 Monthly.
Deadline: 2nd August, 2022.
Click Here To View Details
3.) Insurance Advisor
Location: Lagos
Salary: N50,000 Monthly.
Deadline: 31st August, 2022.
Click Here To View Details
4.) Project Manager
Location: Lagos
Deadline: Not Specified.
Click Here To View Details
5.) Financial Advisor
Location: Lagos
Deadline: 31st May, 2022.
Click Here To View Details
6.) Sales Advisor
Location: Lagos
Deadline: 12th May, 2022.
Click Here To View Details
7.) Insurance Advisor
Location: Lagos
Deadline: 10th May, 2022.
Click Here To View Details
8.) Insurance Advisor / Insurance Marketer
Location: Lagos
Deadline: 29th April, 2022.
Click Here To View Details
9.) Relationship Officer
Location: Lagos
Deadline: Not Specified.
Click Here To View Details
6.) Insurance Advisor
Location: Lagos
Deadline: 28th February, 2022.
Click Here To View Details
10.) Sales Advisor
Location: Lagos
Salary: N100,000 – N200,000 / Month.
Deadline: 25th March, 2022.
Click Here To View Details