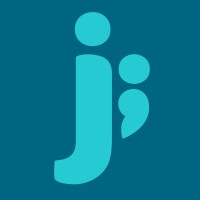 Apply for the latest Jhpiego Recruitment 2022, Careers & Job Vacancies on Jhpiego Career portal. Find Jhpiego Jobs in Nigeria today before deadline for Graduates who want to occupy Jhpiego Vacancies 2022 in Nigeria. Scroll down to see more about Jhpiego Nigeria Recruitment, Jhpiego Nursing Jobs, Jhpiego Recruitment Process and Jhpiego Job Vacancy application deadline.
ABOUT JHPIEGO NIGERIA RECRUITMENT
Jhpiego, an affiliate of John Hopkins university is a global leader in improving healthcare services for women and their families, in collaboration with some of its partners, save the children International (SCI), Pediatric Association of Nigeria (PAN), Nigerian Society of Neonatal Medicine (NISONM), Society of Gynecology and Obstetrics of Nigeria (SOGON) and National Association of Nigerian Nurses and Midwives (NANNM), will be implementing a USAID funded global cooperative agreement called the Maternal and Child Survival Program (MCSP).
1.) Quality Improvement Advisor, Jigawa (Maternity Cover)
Location: Jigawa
Salary: N800,000 – N900,000 Monthly.
Click Here To View Details
2.) Project Driver
Location: Jigawa
Click Here To View Details
3.) Pediatrician / Neonatologist Consultant Trainer
Locations: Abuja (FCT), Bauchi, Kebbi, Sokoto and Ebonyi
Click Here To View Details
4.) Capacity Building Trainer
Locations: Rivers, Ondo, Enugu, Taraba, Edo and Jigawa
Click Here To View Details
5.) Sustainability & Systems Director
Location: Nigeria
Click Here To View Details
How to Apply for Jhpiego Recruitment 2022
Interested and qualified candidates should follow the 'click here to view details' link beneath each position
OLLDER JHPIEGO JOBS IN NIGERIA 
1.) Maternal Mental Health Consultant
Location: Abuja
Click Here To View Details
2.) Pharmacy and Supply Chain Advisor
Location: Nigeria
Click Here To View Details
3.) HIV Testing Services (HTS) and Prevention Advisor
Location: Nigeria
Deadline: Not Specified.
Click Here To View Details
4.) Pharmacy and Supply Chain Officer
Location: Nigeria
Deadline: Not Specified.
Click Here To View Details
5.) GBV Survivor Advocacy Supervision Consultant
Location: Nigeria|
Deadline: Not Specified.
Click Here To View Details
6.) Sustainability & Systems Director
Location: Nigeria
Deadline: Not Specified.
Click Here To View Details
7.) Sustainability & Systems Advisor
Location: Nigeria
Deadline: Not Specified.
Click Here To View Details
8.) Knowledge Management Communications and Programs Manager
Location: Abuja
Deadline: 31st May, 2022.
Click Here To View Details
9.) Pharmacy and Supply Chain Advisor
Location: Nigeria
Deadline: Not Specified.
Click Here To View Details
10.) Director – Monitoring & Evaluation (MEL)
Location: Abuja
Deadline: 5th April, 2022.
Click Here To View Details
11.) Senior Strategic Information Officer (SSIO)
Locations: Kwara and Niger
Deadline: 5th April, 2022.
Click Here To View Details
12.) Strategic Information Advisor – Taraba
Deadline: 5th April, 2022.
Click Here To View Details
13.) Strategic Information Officer
Locations: Kwara and Niger
Deadline: 5th April, 2022.
Click Here To View Details
14.) Technical Advisor, Database Management (DBM)
Location: Abuja
Deadline: 5th April, 2022.
Click Here To View Details
15.) Health Informatics (HI) Advisor
Location: Kwara
Deadline: 5th April, 2022.
Click Here To View Details
16.) Senior Advisor – HIV Prevention
Location: Kwara
Deadline: 5th April, 2022.
Click Here To View Details