The Joint Admissions and Matriculation Board (JAMB) has released some key statistics from the recently concluded 2022 UTME. According to information posted on the board's official Twitter account, 1,761,338 candidates applied for the exam, with 1,707,626 sitting for it.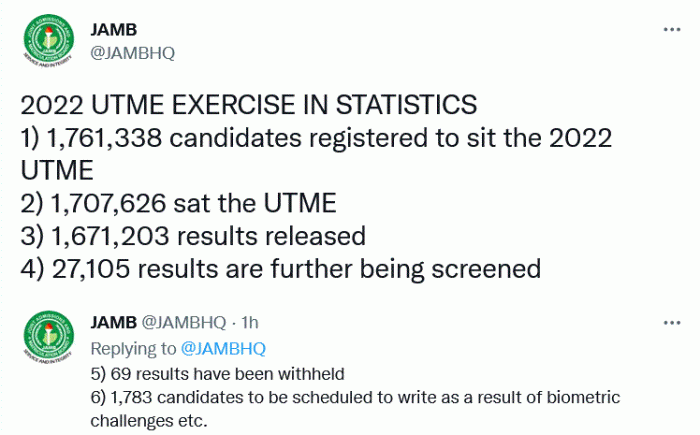 27,105 candidates' results are said to be undergoing additional screening, while 69 candidates' results have been withheld.
A total of 1,783 candidates were reportedly unable to take the exam due to biometric issues and other technical difficulties. Such candidates will be rescheduled to take the exam at a later date, according to JAMB.
The board has yet to provide an update on the opening of an online portal for candidates to check their results. However, we will continue to monitor the situation to determine when the portal will be available. You can also participate in the monitoring thread by following this link: JAMB 2022 UTME Result Portal – Thread for Monitoring