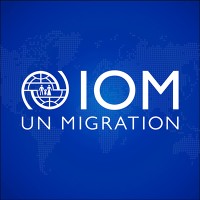 Apply for IOM Recruitment 2022 as IOM Jobs portal opens. Find International Organization for Migration Job Recruitment today. Scroll down to see more about IOM Vacancies in Nigeria, IOM Recruitment process and UN Migration Job Application deadline.
ABOUT INTERNATIONAL ORGANIZATION FOR MIGRATION (IOM)
The International Organization for Migration (IOM) – Established in 1951, IOM is the leading inter-governmental organization in the field of migration and works closely with governmental, intergovernmental and non-governmental partners.
IOM is dedicated to promoting humane and orderly migration for the benefit of all. It does so by providing services and advice to governments and migrants.
Ongoing IOM Recruitment 2022 Positions:
How to Apply for IOM Recruitment 2022
Interested and qualified candidates should follow the 'click here to view details' link beneath each position
Older International Organization for Migration Recruitment
1.) Driver
Location: Lagos
Deadline: 18th May, 2022.
Click Here To View Details
2.) Junior Programme Assistant (Logistics Support)
Location: Abuja
Deadline: 11th May, 2022.
Click Here To View Details
3.) Radiologic Technologist
Location: Abuja
Deadline: 9th May, 2022.
Click Here To View Details
4.) Migration Health Nurse
Location: Lagos
Deadline: 9th May, 2022.
Click Here To View Details
5.) Migration Health Nurse
Location: Abuja
Deadline: 9th May, 2022.
Click Here To View Details
6.) Radiologic Technologist
Location: Lagos
Deadline: 9th May, 2022.
Click Here To View Details
7.) Consultant – MHPSS Trainer
Location: Lagos
Deadline: 6th February, 2022.
Click Here To View Details
8.) Consultant – Disability Inclusion
Location: Borno
Deadline: 4th January, 2022.
Click Here To View Details
9.) Project Assistant (MHPSS / Protection) – Kaduna
Deadline: 29th December 2021.
Click Here To View Details
10.) Project Assistant (MHPSS / Protection) – Niger
Deadline: 29th December 2021.
Click Here To View Details