Apply for Huawei Nigeria Recruitment 2022 – Huawei careers portal is now open for online job applications. In this post, we will update you on Huawei, recruitment process, requirements, deadline and how to apply for available vacancies.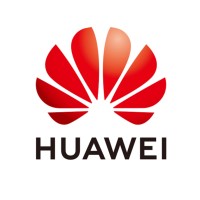 ABOUT HUAWEI
Huawei is a leading global provider of information and communications technology (ICT) infrastructure and smart devices. With integrated solutions across four key domains – telecom networks, IT, smart devices, and cloud services – we are committed to bringing digital to every person, home and organization for a fully connected, intelligent world.
Latest On Huawei Recruitment 2022 Positions:
1.) Senior Solutions Manager – FSI
Locations: Lagos
Click Here To View Details
Purpose of the Role
Senior Solutions Manager will be responsible for driving the business for Data Center, Servers, storage and HCI Infrastructure facilities for enterprise market (Banking, Insurance and Consulting Companies.
He/she will also be responsible for developing and achieving the relationship with SI and channels and must be familiar with UPS and other infrastructures of data center. A broad understanding of competitive offerings across multiple industries is also required.
The candidate must have extensive experience in working in with IT Products(Servers, Storage and Cloud Computing) in both public and private sector.
2.) Big Data Engineer
Locations: Lagos
Click Here To View Details
About the Job
Purpose of the role: Big Data Engineer will be responsible for creating solutions, they will also be responsible for creating and managing Big data infrastructure and tools, including collecting, storing, processing and analyzing our data and data systems.
You will also need to know how to work quickly and accurately use the best solutions to analyze mass data sets, and you know how to get results.
Huawei Job Application Closing Date
Not Specified.
How to Apply for Huawei Jobs in 2022
Interested and qualified candidates should follow the 'click here to view details' link beneath each position