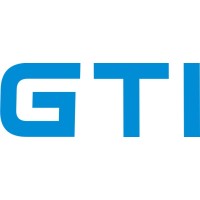 Apply for GTI Microfinance Bank Recruitment 2022, GTI Careers & Job Vacancies on GTI Recruitment Portal. Find GTI Job Vacancies for graduates who want to occupy GTI Jobs in Nigeria positions. Scroll down to see more about Careers at GTI, GTI Recruitment Process & deadline.
ABOUT GTI MICROFINANCE BANK
GTI Microfinance Limited was incorporated in August 2007 as a limited liability company and started its operations in 2008 at No. 127 Obafemi Awolowo Road, Ikeja. In October 2013, it was licensed as a State-Wide Microfinance Bank and moved its Head Office to No. 4 Tinubu Street, Central Business District, Marina Lagos. Other branches are located at Mushin, Abattoir in Agege, Surulere.
List of Latest GTI Microfinance Bank Recruitment 2022 Positions
1.) SME Marketing Executive & Public Sector Loan Officer
Location: Abuja
Deadline: 31st July, 2022.
Click Here To View Details
2.) Deposit Mobilizer
Location: Lagos
Deadline: 31st July, 2022.
Click Here To View Details
3.) Branch Manager
Location: Lagos
Deadline: 30th June, 2022.
Click Here To View Details
How to Apply for GTI Microfinance Bank Recruitment 2022
Interested and qualified candidates should follow the 'click here to view details' link beneath each position
OLDER GTI JOB VACANCIES
1.) Head – Risk Management, Audit and Control
Location: Lagos
Deadline: 31st May, 2022.
Click Here To View Details
2.) Senior Marketing Executive
Location: Lagos
Deadline: 30th April, 2022.
Click Here To View Details
3.) Experienced SME Marketing Executive
Location: Lagos
Openings: 4
Deadline: 31st May, 2022.
Click Here To View Details
4.) Experienced Digital Credit Analyst
Location: Lagos
Deadline: 30th April, 2022.
Click Here To View Details
5.) Head, Operations
Location: Lagos
Deadline: 31st March, 2022.
Click Here To View Details
6.) Head, Operations
Location: Lagos
Deadline: 31st March, 2022.
Click Here To View Details
7.) Managing Director
Location: Lagos
Deadline: 31st March, 2022.
Click Here To View Details
8.) Credit Administration & Remedial Officer
Location: Lagos
Deadline: 31st March, 2022.
Click Here To View Details
9.) Head, Account
Location: Lagos
Deadline: 25th February, 2022.
Click Here To View Details
10.) Deposit Business Development Officer
Location: Lagos
Deadline: 25th February, 2022.
Click Here To View Details