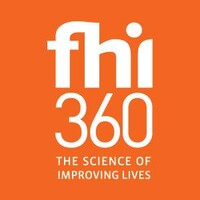 Apply for the latest FHI 360 Recruitment 2022, Careers & Job Vacancies on FHI 360 Career portal. Find FHI 360 Jobs in Nigeria today before deadline for Graduates who want to occupy FHI 360 Job Vacancies in Nigeria. Scroll down to see more about Family Health International Recruitment, FHI 360 Recruitment Process and FHI 360 Job Vacancy application deadline.
ABOUT FAMILY HEALTH INTERNATIONAL RECRUITMENT
Family Health International (FHI 360) is a nonprofit human development organization dedicated to improving lives in lasting ways by advancing integrated, locally driven solutions. Our staff includes experts in health, education, nutrition, environment, economic development, civil society, gender, youth, research and technology – creating a unique mix of capabilities to address today's interrelated development challenges. FHI 360 serves more than 70 countries and all U.S. states and territories.
1.) Security Consultant
Location: Abuja
Deadline: 28th February, 2022.
Click Here To View Details
2.) Associate Director, Technical Assistance & Strategic Results Utilization
Location: Abuja
Deadline: Not Specified.
Click Here To View Details
3.) Associate Director, Strategic Information
Location: Abuja
Deadline: Not Specified.
Click Here To View Details
4.) Senior Technical Advisor, Laboratory Services
Location: Abuja
Deadline: Not Specified.
Click Here To View Details
5.) Senior Technical Advisor – Program, Finance and Systems Enhancement
Location: Abuja
Deadline: Not Specified.
Click Here To View Details
6.) Senior Technical Advisor – Technical, Quality, Leadership and Accountability (TQLA)
Location: Abuja
Deadline: Not Specified.
Click Here To View Details
7.) Senior Technical Advisor (Core Monitoring & Evaluation and Public Health Evaluation)
Location: Abuja
Deadline: Not Specified.
Click Here To View Details
8.) Senior Technical Advisor, Health Informatics
Location: Abuja
Deadline: Not Specified.
Click Here To View Details
9.) Application Analyst II – Microsoft Power Platform Developer
Location: Nigeria
Deadline: Not Specified.
Click Here To View Details
10.) Senior Technical Officer, Laboratory Services
Location: Adamawa
Click Here To View Details
11.) Senior Technical Advisor, Laboratory Services
Location: Adamawa
Deadline: Not Specified.
Click Here To View Details
12.) Security Officer
Location: Borno
Deadline: Not Specified.
Click Here To View Details
13.) Senior Technical Advisor, Analytics and Data
Location: Adamawa
Deadline: Not Specified.
Click Here To View Details
14.) Senior Technical Advisor, Total Quality Leadership and Accountability / Decentralized Service Delivery
Locations: Adamawa, Borno & Yobe
Deadline: Not Specified.
Click Here To View Details
15.) Senior Technical Advisor (HIV / TB)
Location: Adamawa
Deadline: Not Specified.
Click Here To View Details
16.) Senior Finance & Admin Officer
Location: Adamawa
Deadline: Not Specified.
Click Here To View Details
17.) Regional Senior Technical Advisor
Location: Abuja
Deadline: Not Specified.
Click Here To View Details
How to Apply for FHI 360 Recruitment 2022
Interested and qualified candidates should follow the 'click here to view details' link beneath each position