Apply for the latest EHA Clinics Recruitment 2022, Careers & Job Vacancies as EHA Clinics Career portal opens. Find EHA Clinics Jobs in Nigeria before deadline. Scroll down to see more about EHA Clinics, EHA Clinics Recruitment Process, Careers and job application deadline.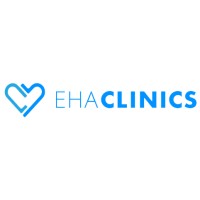 ABOUT EHA CLINICS
EHA Clinics, a subsidiary of eHealth Africa, is a health care network operating across Nigeria that provides high-quality, innovative, data-driven, and technology-enabled services. EHA Clinics delivers a comprehensive range of state of the art health care services in each location, e.g,  general consultations, laboratory investigations, pharmaceuticals, annual medical checks, child wellness checks, ultrasonography, and specialized services (urgent care, telemedicine, home care, dental care, and ophthalmology).
Application Closing Date
Not Specified.
How to Apply for EHA Clinics Recruitment 2022
Interested and qualified candidates should follow the 'click here to view details' link beneath each position
OLDER EHA CLINICS JOBS IN NIGERIA
1.) Research Associate
Location: Unspecified
Click Here To View Details
2.) Pharmacist – Abuja
Click Here To View Details
3.) Laboratory Technician
Location: Abuja & Kano
Click Here To View Details
4.) Accountant
Location: Abuja & Kano
Click Here To View Details
5.) Pharmacist – Kano
Deadline: Not Specified.
Click Here To View Details
6.) Sales and Marketing Manager
Location: Abuja or Kano
Deadline: Not Specified.
Click Here To View Details
7.) Dental Therapist
Location: Kano
Deadline: Not Specified.
Click Here To View Details
8.) Nursing Coordinator
Locations: Abuja and Kano
Deadline: Not Specified.
Click Here To View Details
9.) Product Manager, Digital Health
Location: Abuja
Deadline: Not Specified.
Click Here To View Details
10.) Dental Assistant
Location: Kano
Deadline: Not Specified.
Click Here To View Details
11.) Pharmacy Technician
Location: Abuja
Deadline: Not Specified.
Click Here To View Details