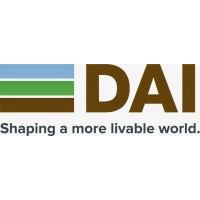 Apply for the latest Development Alternatives Incorporated Recruitment 2022, Careers & Job Vacancies as DAI Career portal opens today. Find DAI Jobs in Nigeria available for graduates in Nigeria who want to occupy DAI Job Vacancies. Scroll down to see more about DAI, DAI Recruitment Process and job application deadline.
ABOUT DEVELOPMENT ALTERNATIVES INCORPORATED (DAI)
Development Alternatives Incorporated (DAI) is an international development company. For more than 45 years, we have worked on the frontlines of international development, tackling fundamental social and economic development problems caused by inefficient markets, ineffective governance, and instability. Currently, DAI is delivering results that matter in some 80 countries.
Our development solutions turn ideas into impact by bringing together fresh combinations of expertise and innovation across multiple disciplines. Our clients include international development agencies, international lending institutions, private corporations and philanthropies, and national governments.