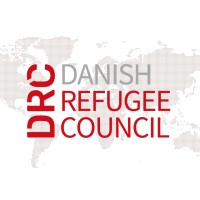 Apply for Danish Refugee Council Recruitment 2022 as DRC Careers & Vacancies Portal opens. Find Danish Refugee Council (DRC) Jobs in Nigeria 2022. Scroll down to see more about Danish Refugee Council, DRC Recruitment Process and Jobs application deadline.
ABOUT DANISH REFUGEE COUNCIL (DRC)
Danish Refugee Council (DRC) is a Danish international non-governmental organization, which promotes and supports durable solutions to the problems faced by refugees and internally displaced people all over the world.
DRC is present in more than 30 conflict territories around the world assisting displaced people with shelter, food, income-generating activities, and a wide range of other assistance.
It is of utmost importance for DRC to work in compliance with the DRC Accountability and Quality Management system and national legislations. Smooth, reliable and effective operational systems are preconditions for DRC to maintain its position as a trustworthy and reliable partner for our donors and an accountable organization towards our beneficiaries.
Latest Danish Refugee Council Recruitment 2022 List:
1.) Protection Assistant (Bama)
Location: Borno
Slots: 2
Deadline: 14th June, 2022.
Click Here To View Details
2.) Protection Assistant (Ngala)
Location: Borno
Slots: 2
Deadline: 14th June, 2022.
Click Here To View Details
3.) Protection Assistant (Banki)
Location: Borno
Deadline: 14th June, 2022.
Click Here To View Details
4.) Protection Officer
Location: Borno
Deadline: 9th June, 2022.
Click Here To View Details
5.) Finance Officer
Location: Borno
Deadline: 8th June, 2022.
Click Here To View Details
6.) IT Officer
Location: Borno
Deadline: 2nd June, 2022.
Click Here To View Details
How to Apply for Danish Refugee Council Recruitment 2022
Interested and qualified candidates should follow the click here to view details link below each position
Older Danish Refugee Council (DRC) Jobs in Nigeria
1.) Humanitarian Access and Safety Officer
Location: Borno
Deadline: 30th May, 2022.
Click Here To View Details
2.) MEAL Officer
Location: Adamawa
Deadline: 27th May, 2022.
Click Here To View Details
3.) Humanitarian Mine Action Team Leader
Location: Borno
Deadline: 31st May, 2022.
Click Here To View Details
4.) Information Management (IM) / GIS Officer
Location: Borno
Deadline: 27th December, 2021.
Click Here To View Details
5.) GFD / Nutrition Team Leader
Location: Borno
Deadline: 23rd December, 2021.
Click Here To View Details
6.) Supply Chain Team Leader
Location: Adamawa
Deadline: 22nd December, 2021.
Click Here To View Details