Boost Your Career With Microsoft Excel Beginner to Expert Training Online Course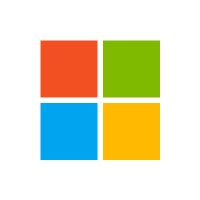 In today's article, we will show you how to Boost Your Career With Microsoft Excel Beginner to Expert Training Online Course.
If you're filling out your resume, don't forget to mention that you know how to use Microsoft Excel. According to recent studies, Excel skills and/or experience with productivity software are required for 82 percent of jobs.
Your company relies on data that has been transformed into insight to improve the efficiency and effectiveness of its decision-making.
Why Do You Need Microsoft Excel Skills?
Excel is a versatile data-processing program that is widely used in a variety of fields. No worries if you don't know how to use Microsoft Excel.
Enrolling in an Excel training class can help you gain experience quickly. It will be worthwhile for the following reasons:
The number of new positions to which you will be able to apply.
Also, how it will help you be more productive at your current job.
This Microsoft Excel Training combines 3 different courses:
Microsoft Excel 101 – An Introduction to Excel
Microsoft Excel 102 – Intermediate Level Excel
Microsoft Excel 103 – Advanced Level Excel
As you progress through this course, you will gain access to Excel tools that will relieve the pain of stumbling through daily tasks. You'll begin with the fundamentals, laying a strong foundation on which to build as you progress to intermediate and advanced level topics.
You will have mastered the most common Excel tools and will have the confidence to complete any Excel task with efficiency and grace after completing this course. Here are just a few of the topics you'll learn about:
Creating effective spreadsheets.
Managing large sets of data.
Mastering the use of some of Excel's most popular and highly sought-after functions (SUM, VLOOKUP, IF, AVERAGE, INDEX/MATCH, and many more…).
Create a dynamic report with Excel PivotTables
Unlock the power and versatility of Microsoft Excel's Add-In, PowerPivot
Audit Excel Worksheet formulas to ensure clean formulas.
Automate your day-to-day Excel tasks by mastering the power of Macros and VBA.
So, what are you waiting for, enroll now and take the next step in mastering Excel and go from Excel Newbie to Excel Guru!


Who this Microsoft Excel Online course is for:
Working Professionals interested in improving their productivity or changing careers, jobs, or industries to one that involves data analytics.
Individuals who match the criteria and want to pursue a profession as a Data Analyst.
Executives at the mid-to-senior level in any industry
It's a no-brainer that learning this powerful software can impact your career and work.


How To Apply Microsoft Excel Beginner to Expert Training Online Course
Register now for our Microsoft Excel training, which is the most widely used spreadsheet program available. Your instructor will guide you through the beginner to advanced levels of Excel using his 13+ years of experience in the field.

The Scheduled Date is as follow:

3 Saturdays:  25th of June, 2nd and 9th of July 2022.
Time: 10am daily.
Amount: N85,000 (Early bird pays N80,000)
Note: Payment is due on or before the 17th of June 2022.
Training Delivery Mode: Virtual Training.