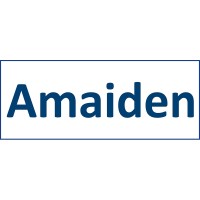 Apply for Amaiden Energy Recruitment 2022, Careers & Job Vacancies as Amaiden Energy Career portal opens. Find Amaiden Energy Jobs in Nigeria before deadline. Scroll down to see more about Amaiden Energy, Amaiden Energy Recruitment process and Application deadline.
ABOUT AMAIDEN ENERGY
Amaiden Energy Nigeria Limited, (formerly Moody International Nigeria Limited) was established in 1996 as a partnership between Moody International Group and Nigerian investors. Since commencing operations in March 1997 the company continues to grow and exerts its presence in numerous Projects in the Nigeria Oil and Gas Industry.
Latest Amaiden Energy Recruitment 2022 Positions:
How to Apply for Amaiden Energy Recruitment 2022
Interested and qualified candidates should follow the 'click here to view details' link beneath each position
OLDER AMAIDEN ENERGY JOBS IN NIGERIA
1.) Contracts Lead I
Location: Nigeria
Deadline: 29th April, 2022.
Click Here To View Details
2.) Well Completion Senior Supervisor
Location: Nigeria
Click Here To View Details
3.) Well Completion Supervisor
Location: Nigeria
Click Here To View Details
4.) Cost Engineer
Location: Nigeria
Deadline: 25th March, 2022.
Click Here To View Details
5.) Piping & Module Prefabrication Construction & Quality Supervisor
Location: Nigeria
Deadline: 25th March, 2022.
Click Here To View Details
6.) CT Construction Supervisor
Location: Nigeria
Deadline: 25th March, 2022.
Click Here To View Details
7.) Mechanical / Piping Construction Supervisor
Location: Nigeria
Deadline: 25th March, 2022.
Click Here To View Details
8.) Quantity Surveyor
Location: Nigeria
Deadline: 18th February, 2022.
Click Here To View Details
9.) Maintenance Supervisor – Mechanical
Location: Nigeria
Deadline: 14th February, 2022.
Click Here To View Details
10.) Maintenance Supervisor – Electrical
Location: Nigeria
Deadline: 14th February, 2022.
Click Here To View Details
11.) Commissioning and Start Up DCS Panel Supervisor
Location: Nigeria
Deadline: 14th February, 2022.
Click Here To View Details
12.) Commissioning and Start-Up SuperintendentLocation: Nigeria
Deadline: 14th February, 2022.
Click Here To View Details
13.) Spares and Materials Management / Coordinator
Location: Nigeria
Deadline: 14th February, 2022.
Click Here To View Details
14.) Principal Technical Writer
Location: Nigeria
Deadline: 14th February, 2022.
Click Here To View Details
15.) Commissioning and Start Up Shift Supervisor
Location: Nigeria
Deadline: 14th February, 2022.
Click Here To View Details