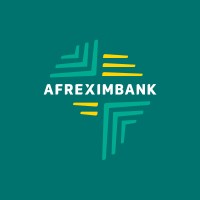 Apply for Afreximbank Recruitment 2022 – Afreximbank careers portal (www.afreximbank.com/our-bank/careers/) is now open for online job applications. In this post, we will update you on Afreximbank, recruitment process, requirements, deadline and how to apply for available vacancies.
Easy Guide To Afreximbank Recruitment 2022
African Export Import Bank (Afreximbank) was established in Abuja, Nigeria in October, 1993 by African Governments, African private and institutional investors as well as non-African financial institutions and private investors for the purpose of financing, promoting and expanding intra-African and extra-African trade. The Bank, headquartered in Cairo, the capital of the Arab Republic of Egypt, commenced operations on 30 September, 1994, following the signature of a Headquarters Agreement with the host Government in August, 1994. It has branch offices in Harare, Abuja and Abidjan and will open an East Africa branch office shortly.
All Qualified and Interested applicants must use their phones or desktops to apply before the recruitment application closing day/deadline as posted here on archinformant.com
Don not pay any employer who request for money in return for progression within the recruitment process or for reserving a position for you. Remember to apply for fresh vacancies as soon as we update this page with new openings
Most job positions at the African Export Import Bank (Afreximbank) will require computer literacy to stand a chance of being employed.
Availiable Vacancy at Afreximbank
Job Title: Afreximbank Internship Programme 2022
Location: Cairo, Egypt
Deadline: Open-ended
What Are The Requirements For Afreximbank Internship 2022?
Students with proven enrollment in full time undergraduate or post graduate study programmes in a recognised institution of learning in the year of the internship are preferred. The Bank will be especially interested in candidates whose field of study is in the following fields: economics, business administration, finance, accounting, social sciences, statistics, law or related fields;
Nationals of the Bank's member states;
Fluency in English or French and a working knowledge of the other. Knowledge of Arabic or Portuguese will be an added advantage; and
Candidates must be aged between 20 and 32 in the year in which they apply for the internship;
Any other applicants as may be approved by the President;
Children of Afreximbank staff are not eligible to participate in this programme.
How to Apply Via Afreximbank Careers Portal
Visit the official job application portal via www.afreximbank.com/our-bank/careers/
Click on Internship Opportunities
Read and follow the instructions carefully
Provide all the necessary information
Provide your curriculum vitae (CV)
Submit your application form
Make sure you fill the form correctly and upload required documents on the Recruitment portal. Only shortlisted candidates will be contacted via email.
 Documents to Submit For Application
Letter of application;
copy of their current CV;
copy of valid passport ;
certified copies of relevant academic certificates;
recommendation for internship from the institution of learning that they are attending. This should include the proposed period of internship up to a maximum of six months;
Short Statement of Intent (maximum of 1 A4 page) indicating what they expect to gain out of the internship programme;
Conclusion
Afreximbank positions are only available to university graduates with undergraduate degrees or masters degree.
You would definitely want to start earning the salary as soon as possible given how enticing they are. Simply follow the instructions for applying and submit your application to the portal. The most qualified candidates will be chosen for interviews and employment.
Please let us know in the comment section if you would like to be kept informed of the most recent information on Afreximbank , recruitment, and application procedures.