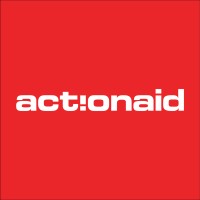 Apply for the latest ActionAid (AA) Recruitment 2022, Careers & Job Vacancies as ActionAid Nigeria Career portal opens today. Find ActionAid (AA) Jobs in Nigeria available for graduates who want to occupy ActionAid Job Vacancies. Scroll down to see more about ActionAid (AA), ActionAid (AA) Nigeria Recruitment Process and job application deadline.
ABOUT ACTIONAID (AA)
ActionAid (AA) Nigeria is an affiliate of ActionAid International, which is a global alliance of organisations working towards achieving a world without poverty and injustice in which every person enjoys the right to a life with dignity. As a large and visible development organisation, we work in more than 40 countries in Africa, Asia, Europe and America. Our expertise lies in community-led approaches to development and working through partnerships with the poor and other grass root organisations.
Ongoing ActionAid (AA) Recruitment 2022 Positions:
How to Apply for ActionAid (AA) Recruitment 2022
Interested and qualified candidates should follow the 'click here to view details' link beneath each position
OLDER ACTIONAID (AA) JOBS IN NIGERIA
1.) Head of Programmes
Location: Abuja
Deadline: 4th April, 2022.
Click Here To View Details
2.) Director, Organizational Effectiveness
Location: Abuja
Deadline: 25th March, 2022.
Click Here To View Details
3.) Head of Finance
Location: Abuja
Deadline: 25th March, 2022.
Click Here To View Details
4.) Partnerships & Local Rights Programme Manager
Location: Abuja
Deadline: 4th April, 2022.
Click Here To View Details
5.) Administrative Officer
Location: Abuja
Deadline: 4th April, 2022.
Click Here To View Details
6.) Business Development Coordinator
Location: Abuja
Deadline: 28th March, 2022.
Click Here To View Details
7.) Member, General Assembly
Locations: Nationwide (North West, North East, North Central, South West, South East, South South)
Deadline: 24th February, 2022.
Click Here To View Details
8.) Member, Board of Directors
Locations: Nationwide (North West, North East, North Central, South West, South East, South South)
Deadline: 24th February, 2022.
Click Here To View Details
9.) Director, Organizational Effectiveness
Location: Abuja
Deadline: 21st February, 2022.
Click Here To View Details
10.) Head of Finance
Location: Abuja
Deadline: 21st February, 2022.
Click Here To View Details